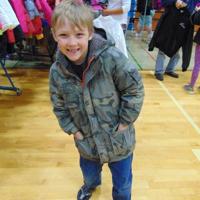 Collection of coats on Saturday | Local News
[ad_1]
GREENSBURG – South Decatur and Greensburg Community High School student councils are working together Saturday before the SDHS and GCHS basketball game to help community nonprofits Speranza House and New Directions.
In partnership with the theme "Our Hearts Are Bigger Than Our Rivalry", student council members from both schools will accept gently used winter coats, mittens, gloves, hats and socks at the door before the game .
Any Greensburg or South Decatur student who donates a coat or other cold-weather garment will receive free entry to the highly anticipated contest between the two Decatur County schools.
GCHS Spirit Crew President Kate Acra and SDHS Student Council President Emma Weisenbach asked New Directions and Speranza House about their immediate needs, and decided that a coat drive before Saturday's game would help each organization. to meet immediate needs.
"I don't think a lot of people see the need for it in our community, but it's there. A lot of people have that need, and we just want to get involved and help people stay warm," Acra said.
Speranza House is the only women's recovery shelter in Decatur County.
New Directions of Decatur County is a crisis prevention center that provides free, confidential assistance to everyone, regardless of gender, race, religion, creed, age, marital status, or sexual orientation.
[ad_2]
Source link