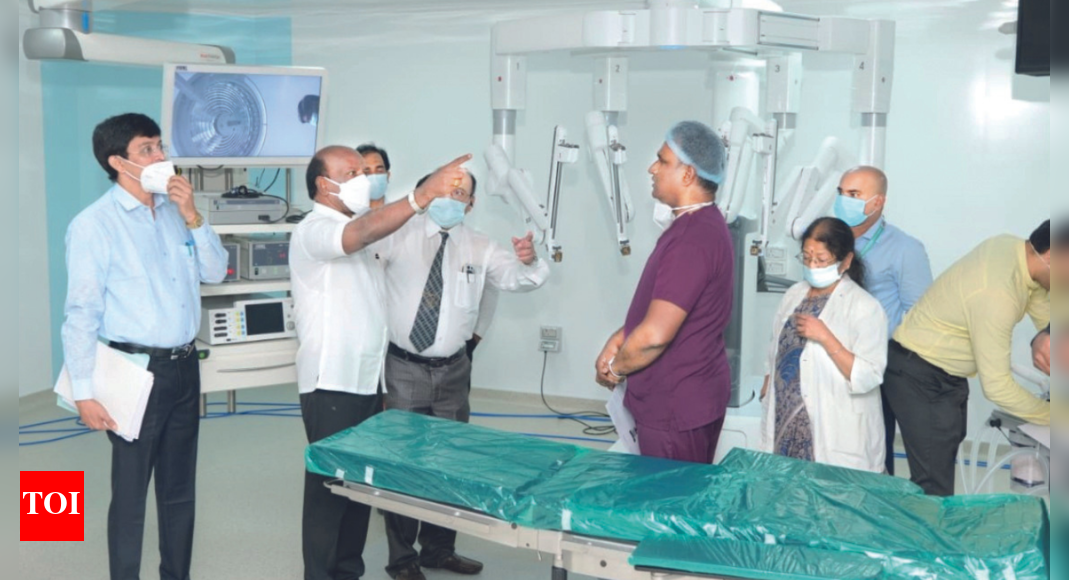 drive to detect cancer cases early | Chennai News
[ad_1]
CHENNAI: Government healthcare providers, along with experts from the Cancer Institute, will help the state identify two-thirds of first and second stage cancer cases so they can improve the outcomes of the treatment and prevent deaths, Health Minister Ma Subramanian said on Wednesday.
"We are developing a policy to identify 66% of first and second stage cancer patients by 2030," he said. Currently, less than a third of cancer cases are identified in the first and second stages, making treatment complex and outcomes poor. Those at risk of cancer, based on evidence collected by health workers conducting home visits under the "makkalai thedhi maruthuvam" program, and in government hospitals will be screened. Risk scores will be based on age, gender, genetics, and testing.
Earlier this month, oncologists reported a reduction of at least 30% in new cancer cases in Tamil Nadu since 2020 during the Covid-19 pandemic, in addition to treatment delays and interruptions as most of the people couldn't travel during the lockdowns and some feared getting infected with Covid. -19 in hospitals.
The effect of delayed diagnosis and treatment is likely to be more severe in women than in men, oncologists say. Unlike in developed countries, more women in India are diagnosed with cancer than men. Almost 40% of cancer cases in women are either cervical or breast, which skews the cancer rate in most states of the country including Tamil Nadu. "Screening for breast and cervical cancers in women should be able to help us reduce cases significantly," officials said. "The state also provides preventive measures such as vaccination and awareness programs," he said.
Apart from active screening for breast, cervix and oral diseases, the state will also improve the infrastructure of cancer hospitals in Karapettai, Madurai, Nagercoil and Salem, Subramanian said.
[ad_2]
Source link