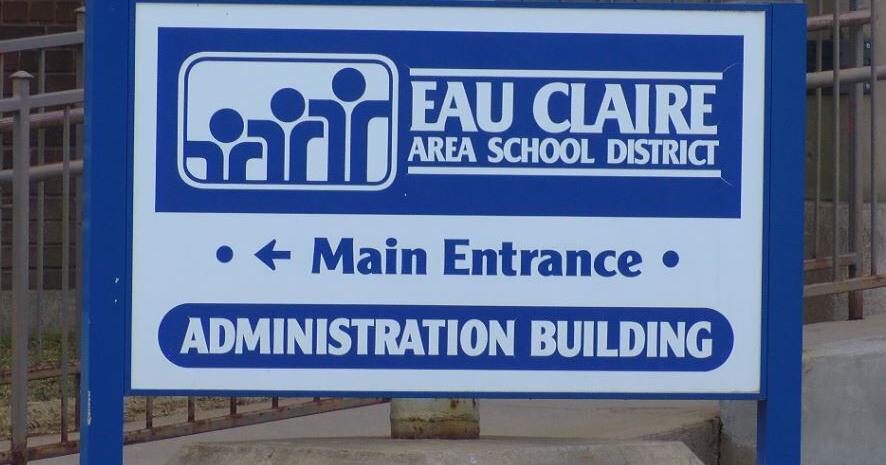 ECASD defends its position on student privacy after national coverage | To work
[ad_1]
CLEAR WATER (WQOW) – On a day when an op-ed on Fox News lambasted the Eau Claire area school district for its stance on student privacy, Superintendent Michael Johnson defended the district's position in a letter to parents.
In the Fox opinion piece, Ian Prior said ECASD "…may be the worst violator of parental rights".
As we recently reported, during a staff development day, teachers were advised not to reveal a student's sexual orientation and gender identity to parents if a student confided in them. .
Teachers were told "Remember that parents have no right to know the identity of their children. This knowledge must be earned."
Related story: ECASD directive on student identity sparks conflict
Prior said in his article that "woke bureaucrats in Badger State have launched an all-out assault on parental rights." He went on to say, "Eau Claire Area's actions are dangerous not only to the mental, emotional and physical health of its students, but also to parents' constitutional rights enshrined in the 1st and 14th Amendments."
ECASD Superintendent Johnson sent the following letter to families in the district:
Dear Eau Claire Area School District Staff and Families:

We hope you enjoyed your spring break! It's hard to believe there's only one term left in our school year.

We wanted to address the unfortunate events that happened last week at ECASD. Our school board chair, Dr. Tim Nordin, received a disturbing email on Monday, March 21 that threatened his life and that of his family. The email also threatened the March 21 school board meeting open to the public. The safety and security of our students, families, staff and community members is of the utmost importance.

You may have seen the local and national media coverage surrounding the threats and the work we are doing to ensure an equitable educational experience for all students.

In March 2021, the ECASD School Board committed to ensuring an equitable educational experience for all students. In the Eau Claire Area School District, we have a responsibility to meet the needs of every student.

In fact, our efforts to make students feel safe and welcome in our schools is a source of pride for ECASD. As part of this work, district staff received training on February 25 focused on creating inclusive and welcoming spaces in our schools, and the training shared a lot of data and information to help them with this goal.

Our staff often find themselves in positions of trust with our students; sometimes it's a delicate balance. Elements of this staff training have been shared without context and misleading claims have been made about them. These claims have been repeated and misinterpreted by outside media sources.

While we all agree that collaboration between families, students, and the school community is most beneficial, there are situations where students do not want to discuss issues with their families. Some federal courts have recognized students' right to privacy on issues of gender and sexual orientation.

If a child were to share their gender preference or sexual orientation with a staff member and the staff member informed the parent without the child's consent, it would potentially violate the student's right to privacy.

As a district, we continually evaluate and update our professional development. We also work daily with our families and welcome their commitment to the work of ECASD. If our parents have any questions or concerns, we encourage them to contact their child's teacher, principal or district office.

We recognize that this is hard work that requires our commitment and focus. We appreciate the importance of civil discourse and we value hearing from our stakeholders in an appropriate, respectful and peaceful manner. Hate speech, vulgarities and threats will not be tolerated against anyone in our school community.

We thank our community for the positive and encouraging responses we have received as we remain steadfast in our efforts to meet the needs of the students we serve. Thank you to our staff and families who have been incredibly supportive and collaborative. Your flexibility and understanding are essential to our work.

Truly,

mike johnson

Superintendent
[ad_2]
Source link