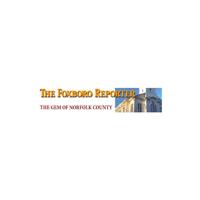 Feeney to Host Drive-thru and Deposit Gift Cards to Benefit New Hope | Around the city
State Senator Paul Feeney, D-Foxboro invites community members to participate in an upcoming charity event to be held in the Senate Districts of Bristol and Norfolk that will benefit the individuals and families served by New Hope , Inc. of Attleboro.
Feeney is sponsoring a holiday gift card drive with him and his staff planning a 'drop-and-drive' event on Sunday, December 19 from 11 a.m. to 1 p.m. in the union hall parking lot of IBEW Local 104 , 900 S. Main Street in Mansfield.
Individuals are welcome to donate gift cards of any denomination and various retailers. All gift cards and proceeds will go to New Hope, Inc., to continue supporting survivors of domestic and sexual violence this holiday season and throughout the year. Donations of gift cards to gas stations, grocery stores, drugstores, Target, Walmart, Amazon or similar retailers are greatly appreciated.
"The holiday season is my favorite time of year," Feeney said. "As we count our own blessings, buy gifts for loved ones and get together as families, we also have the opportunity to support others who may have difficulty making it through the season or escaping dangerous situations for them and their families. New Hope is doing an incredible job for so many people, and I hope this holiday gift card drive, fueled by the generosity of our friends and neighbors, will be successful in supporting those in need of our help. "
Those unable to attend the drive-through drop-off event can still donate by sending gift cards to Feeney, 182 North St., Foxboro, MA 02035, or directly to New Hope, Inc., 247 Maple St., Attleboro, MA, 02703.