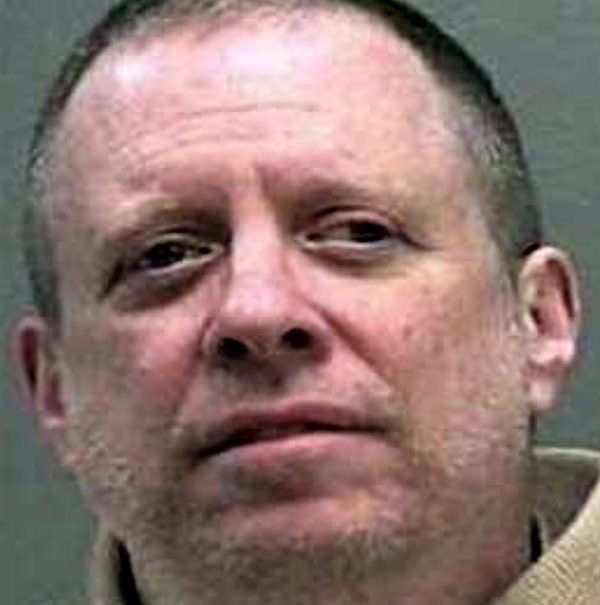 Five rabbis who used his position to 'defile' innocent children
[ad_1]
Rabbi Baruch Lanner, former principal of Hillel Yeshiva High School in New Jersey, who was jailed for seven years in 2005 for aggravated criminal sexual interference and endangering a child's well-being, is now being sued by five of his female victims.
Lanner, 72, has also held leadership positions with the National Synagogue Youth Conference and its parent organization, the Union of Orthodox Jewish Congregations of America.
He is accused of having exploited the roles "in order to defile innocent children", according to two separate complaints, one filed on November 29 by four women and the other filed on November 30 by a fifth, both before the Court Superior of Middlesex County.
As early as 1989, a rabbinical court found Lanner guilty of abuse, but this information was withheld for years and he was allowed to continue to have contact with children.
Women are identified only as Jane Does 1-5. Three live in Israel, one in New York and one in New Jersey, and all are adults, court records show.
Neither the National Conference offices in New York nor New Jersey, both named in the two complaints, immediately returned requests for comment. Lanner was unavailable for comment. Someone who answered the phone at the high school affairs office said no one there had a comment.
The high school was only named in Jane Doe Complaint # 5.
The Orthodox Union has not made a formal declaration. A November 30 letter circulating among its leaders and board, obtained by Asbury Park Press, said the Orthodox Union was aware of the new lawsuits.
The letter read:
Recasting this story reminds us of the continued pain suffered by (Lanner's) victims and our enormous responsibility to be vigilant and proactive in ensuring the physical, sexual and emotional safety of every participant in our programs.

We can only allow the failures that have allowed the repetition of the abuses committed by Lanner.
The lawsuits were filed just before the end of a two-year period for alleged historical victims of child sexual abuse to file charges in New Jersey.
Jane Doe No. 1 moved to New Jersey in 1972 at the age of 13 and joined a youth group through the National Conference. She claimed that Lanner had chosen her for attention, ultimately kissing her and "groping her private parts" 20 or more times over several years. When she resisted his advances in 1974 on a trip to Israel:
As a result, Lanner became enraged and punched her in the chest.

A rabbi she confided in did not report the alleged abuse, according to the complaint.
Jane Doe No. 2 visited a synagogue outside of New Jersey that was affiliated with the New Jersey branch of the National Conference. She claimed that Lanner "regularly engaged in abusive behavior" against children and that in 1974 he attempted to "sexually assault her by force" at a home in Asbury Park. When she resisted and threatened to tell his wife:
Lanner became enraged, putting his hands around her neck and strangling her until she felt she was about to pass out.
Jane Doe No. 3 also attended an out-of-state synagogue affiliated with the New Jersey section of the National Conference. On a trip to Israel in 1974, Lanner kissed her and fingered her breasts and made her kiss him, and repeatedly asked her "Do you love me?" she asserted.
When she refused to speak to him later on the trip, he punched her in the stomach, "taking her breath away," she said. A rabbi overseeing Lanner dismissed his abuse allegations because Lanner "does so good," she said.
Jane Doe No. 4 was 12 years old in the 1980-1981 school year when she met Lanner, who "began to 'flirt' with her in an overtly sexual way.
First asked to testify in a rabbinical court in 1989 when Lanner was accused of stabbing someone, she was later barred from testifying after informing the court panel of Lanner's prior abuse. In 2000, she said, a National Conference official asked her not to tell a reporter about Lanner.
Jane Doe No.5, the only complainant to name the high school, said she was a freshman there in 1994 or 1995 when she met Lanner, then the principal, who called her regularly to her office under pretext for disciplinary reasons, she claimed. Lanner would close the blinds, make derogatory comments, scream and spit, only to fiddle with her, she claimed.
When she threatened to report Lanner to law enforcement for mistreating her and other students, he used his positions at school and at the National Conference to prevent her from joining another school or attending. to youth programs. Nonetheless, she and another victim ultimately reported the abuse, which led to Lanner's arrest and conviction.
The women first presented allegations against Lanner in 2000. An internal investigation by the Orthodox Union that year found some staff and the National Conference ignored "red flags" for decades. of complaints against Lanner. Although the Orthodox Union did not find that there was a cover-up, it admitted that Lanner's "inappropriate and rude behavior" should have led to his dismissal.
Lanner, who was living in Fair Lawn at the time, was charged in March 2001 with two counts each of aggravated criminal sexual interference and endangering the well-being of a child. He maintained his innocence but was convicted in 2002 on the counts of endangerment and one of the counts of sexual interference.
Sentenced to seven years, he served only six days before being released on bail as his appeals continued, but was given the same seven-year term in 2005, even after one was quashed. convictions for endangerment.
The five women claimed punitive damages and damages "for past, present and future pain and suffering and the costs of medical treatment", as well as interest and legal costs.
They alleged neglect, negligent supervision, negligent hiring and retention, vicarious liability, failure to warn and rescue, negligent emotional suffering, violations of the law of the State against discrimination and assault and battery. All five are represented by Brian D Kent of Piscataway Laffey, Bucci & Kent.
• Please report any typos / errors to [email protected]
If you want to buy me a cup of coffee – and boy, do I go through a PARCEL of coffee keeping this site active – please click on the link below.
i would like a cup of coffee
[ad_2]
Source link