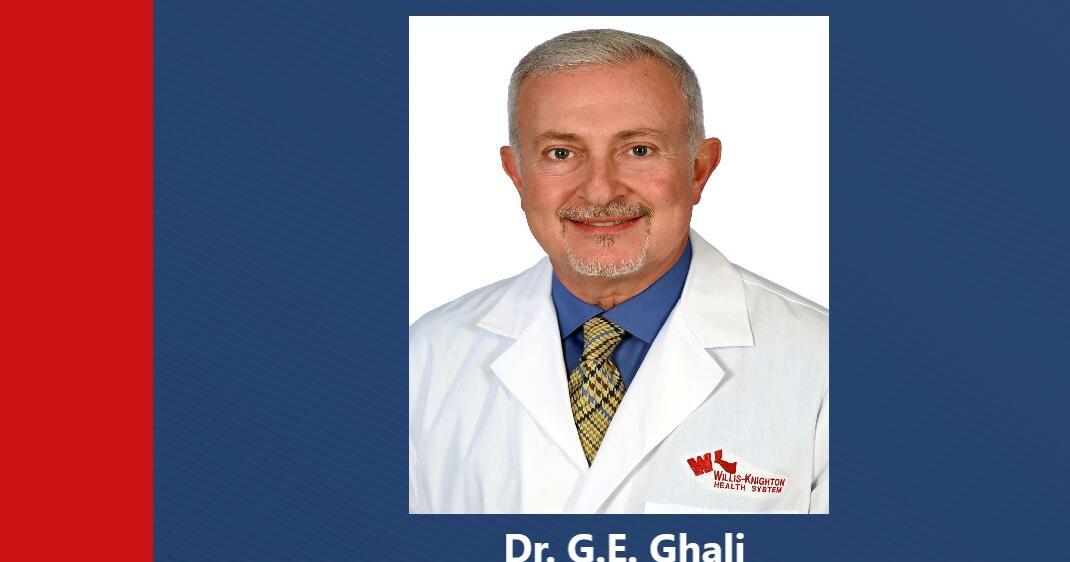 Former Chancellor of LSU School of Medicine Takes a Stand with Willis-Knighton | News
SHREVEPORT, Louisiana – The former chancellor of LSU Health System has landed a new job at a new hospital.
Dr GE Ghali has joined the Willis-Knighton Physician Network and will continue to see patients and perform oral and maxillofacial surgeries at Willis-Knighton South, North, Pierremont and Bossier hospitals.
"The healthcare system is fortunate to welcome a physician with such a distinguished career in medicine, dentistry and leadership," said Jaf Fielder, President and CEO of Willis-Knighton Health System. "Dr. Ghali was recruited by other health systems and academic institutions across the country, so we worked hard to keep him here as a resource for our community. His commitment to innovation and humanity as a whole. that surgeon makes him a perfect player in the Willis-Knighton philosophy and team.As we expand medical education, we know that his insight will also improve educational opportunities for the next generation of physicians. We are grateful that he chose to stay in Shreveport where he will help Willis-Knighton continue to improve health care for the people of this region.
Ghali left his post at LSU Health Shreveport in June less than a day after being reinstated as Chancellor. He had been put on paid administrative leave two months earlier in connection with EEOC complaints filed by four female employees against the school over Ghali's alleged handling of reports of sexual harassment.
Ghali was reinstated after an investigation cleared him of wrongdoing.
Ghali came to Shreveport to attend medical school after earning his undergraduate degree from Dallas Baptist University and completing his dental education at Baylor College of Dentistry. He graduated from MD here in Shreveport in 1994. After a four-year residency in oral and maxillofacial surgery at Parkland Hospital / UTSWMC, Dr. Ghali completed a one-year internship in head surgery. and neck at Emanuel Hospital in Portland, Oregon.
He rose through the ranks of the departments of surgery and oral and maxillofacial surgery. He was appointed chair of the new Department of Oral and Maxillofacial Surgery in 2004. In 2016, he was appointed Chancellor of LSU Health Shreveport and Dean of LSU School of Medicine – Shreveport.
In a statement regarding his membership in the Willis-Knighton Physician Network, Ghali said, "My family and I are delighted that an opportunity presents itself for us to stay in Shreveport to continue serving the citizens of our region, as well as continuing to serve the citizens of our region. mentoring students, residents and fellow students My wife Hope and I are happy to be able to continue to raise our son and three daughters here in the community of Shreveport-Bossier.
Nationally, Ghali has held leadership positions with the American Association of Oral and Maxillofacial Surgeons, the American Board of Oral and Maxillofacial Surgery, the American Dental Association, the American College of Surgeons and has served as editor and member of the editorial board of six academic journals. In addition, his international appointments have included chairing the education committee of the International Association of Oral and Maxillofacial Surgery and supporting the advisory or editorial board of four international journals.