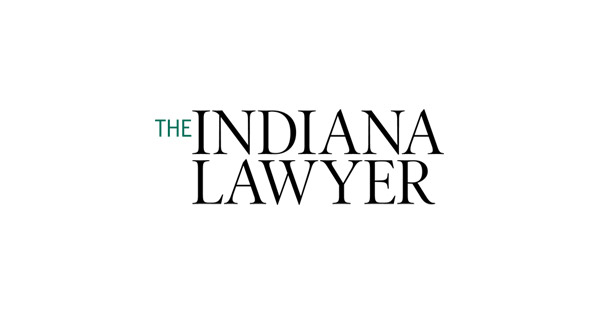 Judge: Former school administrator was not discriminated against when reassigned to teaching post
[ad_1]
A central Indiana school corporation has obtained summary judgment against a former administrator who claimed she was discriminated against when she was reassigned to a teaching position.
In July 2017, Bruce Hibbard became Superintendent of Franklin Township Community Schools. The acting superintendent who preceded Hibbard provided the school board with an exit report, recommending that the new superintendent analyze the structural and personal issues and make a change whereby the students' issues were no longer dealt with by the assistant superintendent. from staff Martha C. Johnson.
Prior to his removal, Hibbard received consistent comments that Johnson was incompetent, unreachable, a poor communicator and did not respond to phone calls or emails. Likewise, principals informed Hibbard that they did not trust Johnson, and he also received comments that teachers neither liked nor trusted Johnson and viewed her as incompetent, particularly in its role in the program.
Hibbard's observations and interactions with Johnson confirmed the negative reports he received from staff.
Based on the many criticisms of Johnson and Hibbard's own interactions with her, Hibbard decided that including Johnson in the central office administrative team would not be functional or useful for schools. Thus, in December 2017, Hibbard proposed to the school board an organizational restructuring, including the removal of Johnson from his administrative position.
The board did not ask Hibbard for the reasons for his staff reorganization decisions, and he did not disclose those reasons. The board of directors voted unanimously to approve the reorganization, including giving Hibbard the power to offer Johnson severance pay and not renew his administrative contract.
Johnson refused severance pay, so she received her pay and benefits until the end of her administrative contract in June 2018. In February, she was offered a special education position in high school, which she initially refused due to a broken arm.
The school responded by sending Johnson documents for the Family and Medical Leave Act and for an accommodation under the Americans with Disabilities Act. Johnson never returned any of the documents, so the school followed up, directing her to return to work and trying to work with her to find an open position that would meet her needs given her broken arm.
Johnson ultimately accepted the original special education teacher job offered, and she admitted the school had heeded her restrictions and granted her placement request. She remains a high school teacher.
In his lawsuit, Johnson alleged discrimination on the basis of sex and disability and retaliation from his employer in violation of Title VII and the ADA.
The Southern District of Indiana used the frame in McDonnell Douglas v. Green, 411 US 792 (1973), to analyze and ultimately reject allegations of sex discrimination.
Johnson presented no evidence to suggest that the school's legitimate and non-discriminatory reasons for removing her from her administrative position, offering severance pay, not renewing her administrative contract, demoting her to a teaching position, or placing her on administrative leave is a pretext, "Judge James R. Sweeney II expressed his opinion.
Johnson also failed to convince the court of the lack of accommodation claim, as she admitted the school had adjusted its restrictions and granted her placement request.
Finally, the court concluded that Johnson's retaliation allegations could not survive summary judgment under either approach of Williams v. Bd. De l'Éduc. from Chi town., 982 F.3d 495, 508 (7th Cir. 2020).
The case is Martha C. Johnson v. Franklin Township Community School Corporation, 1: 19-cv-02479.
[ad_2]
Source link