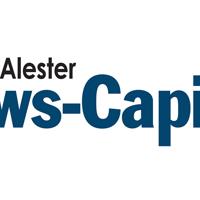 LOCKWOOD: Pittsburg County OHCE Share the Warmth Blanket Drive | Local news
[ad_1]
Members of Pittsburg County Oklahoma Home and Community Education (OHCE) chose a blanket campaign as their winter service project.
OHCE members kicked off their very first blanket drive on Thanksgiving week and have so far received over 200 blankets with the goal of collecting 500 by January 5. The plan for this first year is for the blankets to be distributed to eight communities in Pittsburg County. More specific details regarding the locations and hours of distribution sites will be announced in mid-January. No registration is required.
OHCE members are asking the community to share the warmth of thoughtfulness to keep someone warm this winter by donating new or lightly used blankets. Covers can be dropped off during business hours at the Pittsburg County OSU Extension Office located at 707 West Electric Avenue in McAlester until January 5, 2021.
For more information, please contact the Pittsburg County OSU Extension Office at 918-423-4120.
Rachel Lockwood is the Family Consumption Science Extension Educator with the OSU Cooperative Extension Service in Pittsburg County. For more information on this topic or related FCS programs, contact Rachel at 918-423-4120, email [email protected] or the Pittsburg County OSU website http://oces.okstate.edu/pittsburg/ or find Pittsburg County. OSU Extension Center or Pittsburg County OHCE on Facebook.
Oklahoma State University, US Department of Agriculture, State and Local Government Cooperation. Oklahoma Cooperative Extension Service offers its programs to all eligible people, regardless of age, race, color, religion, gender, sexual orientation, genetic information, gender identity, national origin, disability , their status as a protected veteran or any other legally protected status. Equal opportunity employer.
[ad_2]
Source link