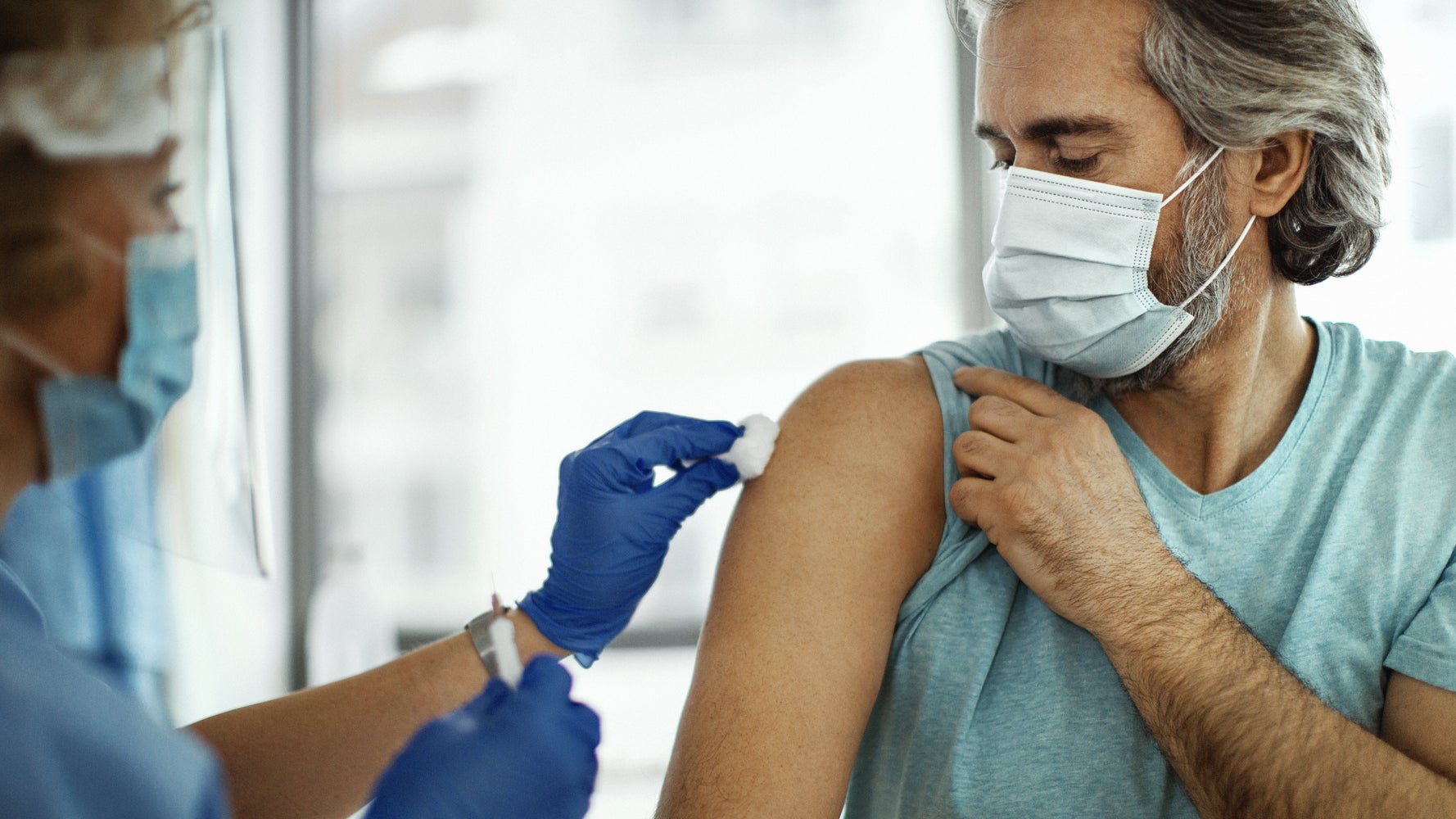 Monkeypox: what do the experts predict?
Concern over monkeypox grew after it was declared a global health emergency on Saturday.
It's the seventh public health emergency since 2007 – it's only been used to describe Covid and Polio before.
While the consequences of the coronavirus pandemic are still being felt more than two years later, the rapid spread of another virus is raising new concerns.
Additionally, the virus is typically found in parts of Africa and tends to move from rodents to humans, but this outbreak has seen it pass between people through close contact.
But, experts don't think it's comparable to Covid. Here's what they predict.
How fast does monkeypox spread?
More than 16,000 people worldwide have been infected.
In the UK – since July 21 – there have been 2,208 confirmed cases, although there are concerns that there is undetected community spread, with several people claiming to not know the source of the infection.
Monkeypox can cause mild to severe symptoms, including fever, headache, muscle aches, low energy, and swollen lymph nodes, usually followed by a rash (also called lesions).
People stay contagious until all the lesions have crusted over and the crusts have come off, usually in about three weeks.
What does the World Health Organization say?
A panel of advisers from the World Health Organization (WHO) could not decide whether it should be classified as a "public health emergency of international concern" last week.
WHO Director-General Tedros Adhanom Ghebreyesus then canceled them and declared them a global health emergency, meaning there must be a coordinated international response.
He said"We have an epidemic that has spread rapidly around the world, via new modes of transmission, of which we understand too little."
So what could happen next?
Dr James Lawler, co-director of the University of Nebraska's Global Center for Health Security, suggested it could take a year or more to bring the outbreak under control.
He said the New York Times: "We have now unfortunately really missed the boat to be able to end the epidemic earlier. Now it is going to be a real struggle to be able to contain and control the spread. "
By then, it could have taken root in other countries and infected hundreds of thousands of people.
But, monkeypox is not comparable to Covid, according to University of Richmond health studies professor Kathryn Jacobsen.
Write for The Conversation, she pointed out that monkeypox is spread through person-to-person contact rather than airborne, which means it's much less likely to spread as quickly.
It is also less deadly than Covid. The international outbreak has caused less than one death per 1,000 adult cases. This is lower than the percentage of unvaccinated people who die after contracting Covid.
This means that we are less likely to see subsequent waves of infection from different variants.
What about treatment?
When Covid became a global health emergency, there was no vaccine for it. This is not the case with monkeypox.
Gay and bisexual men who have sex with men are set to receive a dose of a vaccine originally used to fight smallpox. It has been used against monkeypox in the past and helps your body produce antibodies.
It does not contain the smallpox virus.
There is only a limited supply of this vaccine – called Vaccinia Modified Ankara (MVA) although it is sold by different brands – which is why only one dose is being offered at this time, but to as many eligible people as possible.
A second dose may be offered later if the outbreak persists.
Could people start calling it an STI?
Some activists are calling for the virus to be declared a sexually transmitted infection, even though it is actually spread through close contact.
This would increase awareness of the virus and help reduce transmission.
Author and journalist, Dr Steven Thrasher, tweeted: "I reject the premise that if any health issue has to do with sex, it's 'dirty' or bad or belittling the character of people living with it. problem. Sex is part of life, sex is part of health, it doesn't make anyone good or bad.
He pointed out that outside of "endemic" countries where animals carrying the virus transmit it to humans, most cases pass from person to person.
He also reported other infections and illnesses officially called STIs, although it is possible to catch them through other means besides having sex. These include herpes, HIV, hepatitis and HPV.
He tweeted, "Like other STIs, MPX can be transmitted in other ways. I think we are doing people a disservice by not calling it an STI (out of embarrassment? Shame? Fear)"
Dr Thrasher said that to fight the virus effectively, communication around it needs to be clearer – and that means prioritizing those most at risk when it comes to vaccines.
Thrasher was far from the only person to call for a change in the way monkeypox is discussed.
How can people reduce transmission rates?
Dr Meera Chand, director of clinical and emerging infections at the UK Health Security Agency, said: 'Before you go to a party or event check yourself for symptoms of monkeypox, including rashes and blisters.
"If you have symptoms of monkeypox, stop attending any sexual events or relationships until you have called 111 or a sexual health service and have been assessed by a clinician."
If you are offered the vaccine, it is recommended that you take it.
Most health workers and those in clinics where exposure to the virus is high will be offered the shot.
Anyone who thinks they may have caught the virus is advised to avoid international travel if possible and to avoid close contact with children under five, pregnant people or immunocompromised people.
Many methods to reduce monkeypox boil down to the same techniques used to reduce Covid, such as social distancing.
Will there be more viruses in the future?
Deforestation, globalization and climate change mean that pathogens are more likely to jump from animals to humans.
Tom Inglesby, director of the Johns Hopkins Center for Health Security at the Bloomberg School of Public Health, said: "Even as the world is tired of infectious disease crises, they are part of a new normal that is going to demand a lot of attention. and ongoing resources.
"We need global approaches to the production and storage of vaccines and therapeutics that don't yet exist."