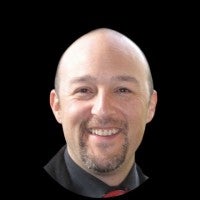 New ACLU of Maine director brings national experience to post
[ad_1]
A leader from initiatives in Alaska, Arizona, Seattle and Washington, DC, has been chosen to lead the American Civil Liberties Union of Maine.
Arthur Padilla began his community impact work in Pima County, Arizona, working for a collaboration designed to reduce HIV infection. He also led organizations that managed emergency preparedness for COVID-19 and advised the Alaska Native Tribal Health Consortium and the Alaska Humanities Forum.
"The American Civil Liberties Union of Maine is a leader on many issues close to my heart, including protecting LGBTQ youth, reinventing our broken criminal justice system, abortion rights, and racial justice. and social," said Maine's new executive director. "Maine and our country face serious challenges, not the least of which is the ongoing threat to democracy. I am proud to be a part of this important work."
Padilla also served as interim executive director of ROOTS Young Adult Shelter in Seattle; president and CEO of Rosehedge/Multifaith Works in Seattle and executive director of the Sexual Minority Youth Assistance League in Washington, D.C.
"He has a proven track record in leading nonprofit organizations, developing policy, and leading strategic initiatives," said Jodi Nofsinger, chair of the board of the American Civil Liberties Union of Maine. "Arthur's advocacy and hard work has improved countless lives. We are thrilled to have him on board and believe he is the best person to lead our organization in our work on criminal law reform, racial justice, the right to vote and the protection of the rights of marginalized people.
The American Civil Liberties Union of Maine is active in the courts, legislature, and public arena in its defense of the Constitution and the Bill of Rights. It is affiliated with the American Civil Liberties Union, founded in 1920.
Priorities of the organization include criminal law reform, reproductive freedom, racial justice, immigrant rights, LGBTQ rights, women's rights, voting rights, freedom of speech, freedom of expression and religion and privacy.
[ad_2]
Source link