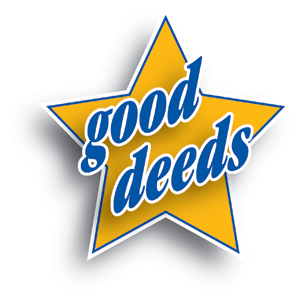 Ray of Hope Runs a Layers and More Campaign
Necessities: Diapers, baby wipes, formula, bottles and hygiene products, to name a few.
It's all part of the Diapers & More campaign, the annual month-long donation event in aid of Ray of Hope children's crisis services, which runs from now until May 8.
Ray of Hope chief executive Laura Saunders is aware of the difficult times.
"We are facing our own challenges with the economy right now," she said recently.
The need is more than ever.
"We're serving more kids while seeing fewer donations due to increased gas and groceries," Saunders said. "Middle-class families are struggling to make ends meet, so for those kids who are already in crisis due to poverty, homelessness, food insecurity, sexual assault and so many other reasons we provide services – they are even more vulnerable as the prices of everything go up."
She hopes community members and businesses will step in to ensure children receive basic needs.
"The risks of babies and toddlers not having access to clean diapers can become a serious medical issue. Children sitting on soiled diapers due to life situations over which they have no control can create rashes, urinary tract infections, bladder infections and kidney infections," Saunders added.
Articles for the Diapers & More reader can be dropped off at the Ray of Hope office, 113 W. Yosemite Ave., Tuesdays and Thursdays from 11 a.m. to 2 p.m., or by appointment.
Information is available at 209.597.0574 or by clicking rayofhopesanjoaquincounty on Instagram for updates.