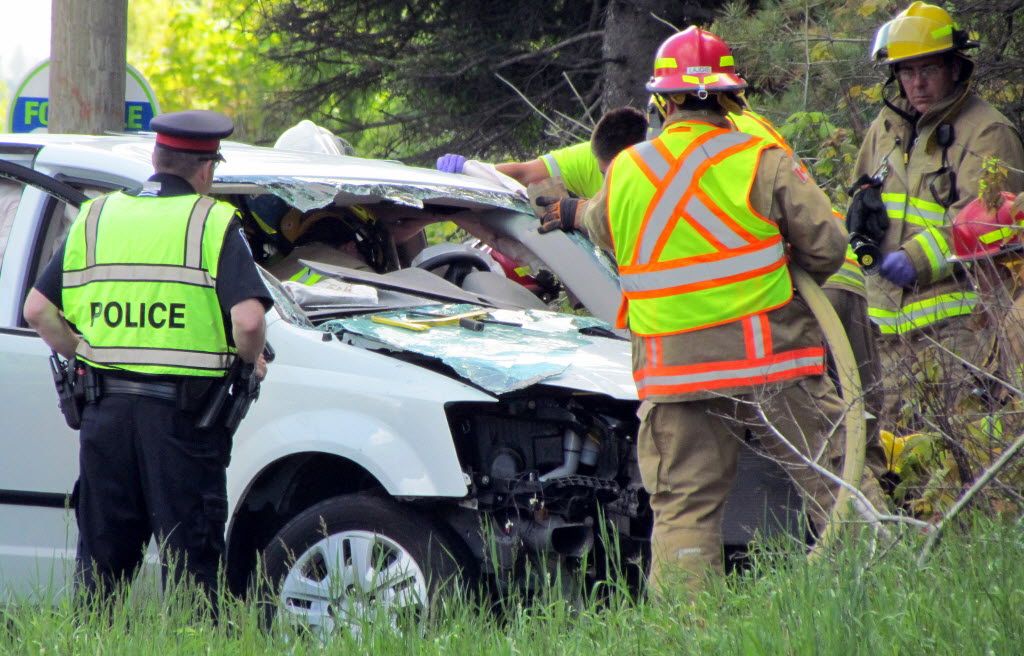 Sault Star Chronicle: Does Trauma Drive Journalists to Drink?
News industry offers 'unhealthy help' from stress
Content of the article
Before, I thought that being a journalist attracted a lot of heavy drinkers.
Content of the article
Turns out it could create them.
A recent survey of Canadian media workers found that 46% of respondents were at high risk for problem drinking, compared to 27% of the general Canadian population.
(The biggest drinkers among reporters were freelancers. It's only coincidental that this is an independent column.)
And a report on the investigation, titled Taking Care, points to the stress journalists endure and the trauma they encounter on the job.
These occupational hazards contribute to a plague of other reported conditions, including burnout, anxiety, inability to sleep, depression, tantrums, nightmares and memory problems.
Journalists are more than twice as likely as other Canadians to be treated for anxiety or depression.
Still, I don't believe there's the kind of talk about widespread post-traumatic stress disorder among media workers that you hear about professions like policing, nursing and, of course, the 'army.
A journalist does not need to cover wars, famines, ethnic cleansing or mass killings to be traumatized. It happens in small towns. There are no Mayberrys in the real world, and no reporters spend their careers covering pie contests.
On my first weekend shift of my first job at a newspaper, I followed a high-speed police car into a collision, arriving before the ambulance.
The officers ordered me to stay away from the wreckage. "Hell Away" was still much closer than I had once imagined to mangled metal and badly injured humans.
Content of the article
I took photos as two adults and two children were pulled from the wreckage. One couple was unconscious, the others were moaning, but no one was bleeding profusely.
Inexpert and hopeful, I thought they would be OK. Two died.
A few weeks later, I covered a deadly fire, taking photos from when firefighters were pushed back by the flames to when the victim's body was carried away, then I spoke to the family about the victim.
Another time, I accompanied officers from the Ontario Humane Society on a raid on a home where a woman had tried to keep nearly 200 cats alive with diluted milk and bread. There were kittens in a box on top of a refrigerator that had never been anywhere else. I also covered the court case, when a judge gave her a suspended sentence and let her keep five cats.
Most journalists have covered stories like this. All have been receptacles for the traumas of others, speaking with grieving or angry loved ones and victims of crime or injustice.
Like the cops, firefighters, emergency personnel and medical personnel who play a more concrete role in these crises, journalists put aside their own emotions as much as possible and do the work, then bring the trauma home to let it be treated as they please.
I was only on the front line for a few years before moving into office work and spending most of my career as an editor.
You might think that the people behind the scenes, editors, librarians, researchers, secretaries and assistants, escape the mental health consequences detailed in the Taking Care survey.
Content of the article
This is not the case, according to the report. The people most frequently exposed are not necessarily in jobs considered frontline.
For example, while 71% of journalists had recently worked on murder stories, the same was true for 91% of editorial/production assistants, 86% of librarians, 81% of editors and 76% of hosts/presenters. .
At no low price. Working on trauma-related stories, 71% of media workers said they were unable to get certain stories out of their heads, 54% feeling numb, 30% crying uncontrollably.
I think there might be a difference between the trauma felt by media workers, who are supposed to not intervene in the events they witness, and those like the police or health workers who are actively trying to cope to these situations.
Likewise, there is a difference in the type of trauma experienced by victims and their families.
Perhaps each requires its own treatment.
In addition to trauma, the news industry offers an unhealthy dose of stress.
I think people like me are drawn to journalism by the variety, the excitement and the uncertainty, the challenge and the rewards of delivering a creative product on time and starting fresh the next day.
But as the Taking Care report states, ". . . many media workers love their jobs, but their jobs don't always love them. »
Increasingly, neither is the Canadian public.
Over the years, Canadian journalists have been verbally and sometimes physically attacked. The headlines we've written have been accused of losing elections or not winning elections by a big enough margin. The stories we air are meant to destroy families by letting kids know their dad is accused of sexual assault or their mom ripped off her employer to cover her gambling debts.
Content of the article
Even theater critics can incite threats.
But there is a new wrinkle in the era of "fake news": the active and open harassment of journalists.
We saw people gathering, shouting, spitting at or throwing full beer cans at working journalists. Some of those on a holy conspiracy-theory-fueled crusade against the powers that be and the ruling government seem to view attacks on journalists as a form of missionary work.
Perhaps it's because there's little sympathy or respect for the media these days that the Taking Care investigation caused only a brief burst in the news cycle and disappeared. of sight.
It is hoped that media companies will pay some attention to Taking Care's observations of stress in newsrooms, poor working conditions and lack of mental health support for people in the industry.
But no one expects a public outcry over PTSD in the media.
Nor the media. Because journalists know they have to swallow this, get out there and get the story.
To contact Tom Mills, or to acquire a copy of his book Sex is a Four-Letter Word and Other Misconceptions, email him at [email protected] or visit humormetom.ca.