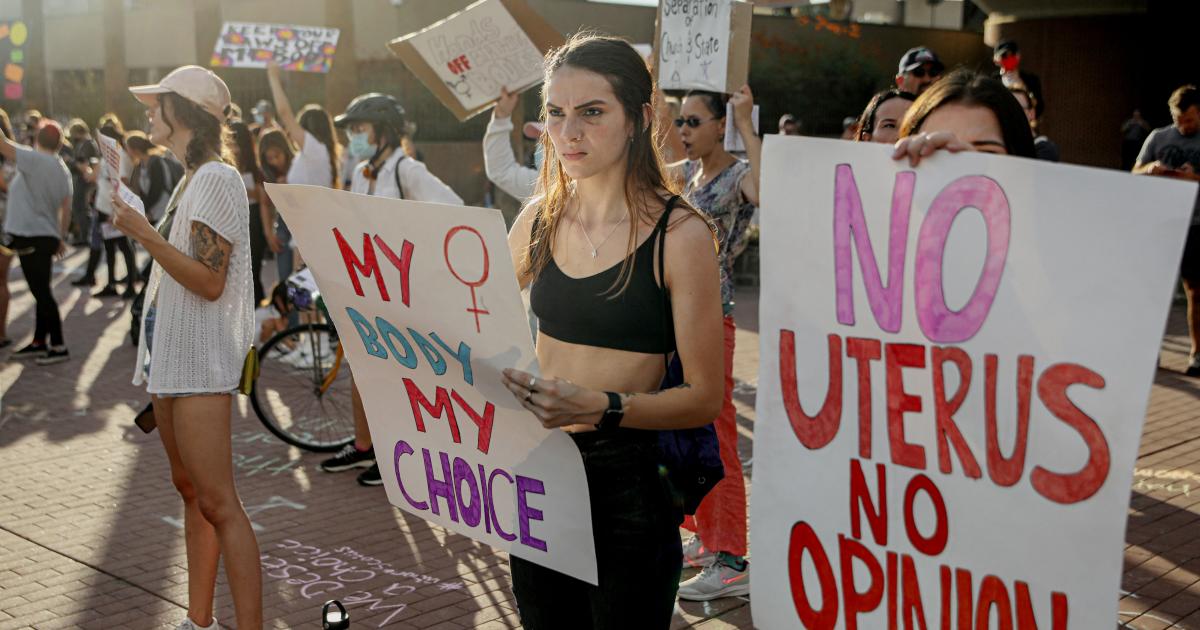 Title IX could allow campus health clinics to defy state pro-life laws
With its decision in Dobbs overturning Roe v. Wade, the Supreme Court returned abortion to the people and their elected leaders. For the first time in 49 years, states can craft pro-life laws that truly protect unborn human life. Another law, Title IX, just celebrated its 50th anniversary and it's not going anywhere. Title IX ensures that schools receiving federal funds do not deny women access to school, sports, or related work.
Title IX became law in 1972, a year before the court's decision in Roe v. Wade, and is far less controversial than the abortion ruling. It's no surprise, then, that in the Dobbs case, a group of more than 500 female athletes submitted an amicus brief that tied Roe to Title IX. They said that without access to abortion, they would not have been able to succeed in their sport.
Recently, on the 50th anniversary of Title IX, the Department of Education released its proposals to revise the meaning of the regulations. The DOE includes "pregnancy or related conditions" in "gender discrimination." What associated conditions? Childbirth, lactation and … termination of pregnancy.
So, a day before the Dobbs decision returned abortion law to the states, the DOE issued Title IX language that would enshrine at least some abortions in federal regulation.
>>> Fox in the Henhouse: Biden's new Title IX rule puts women at risk
Because Title IX is abortion neutral, it cannot "require or prohibit" abortion. Under Roe, a woman who aborts would not be penalized by her school, sport, or job. By neither "requiring nor prohibiting" access to abortion in schools, the language of Title IX creates a "grey area." If a court finds not providing abortion access to be discriminatory, colleges receiving federal funding could do so for students, despite a pro-life law in that state.
In Alabama, for example, state law now protects the unborn child from conception. But the University of Alabama, which receives federal funding, could still give students chemical abortion pills through its on-campus health clinic.
Title IX funding could therefore enable colleges to be "abortion sanctuaries" for students and faculty. This could take the form of campus health clinics handing out chemical abortion pills or abortion referrals.
In short, the argument goes, Title IX could guarantee access to surgical abortion and distribute chemical abortion pills to college students. Like distributions of "condoms and candy," the change would allow colleges to distribute abortion poison pills to young students.
This federal workaround will surely lead to legal battles between federal regulators and state governments. Will the gadget hold up in court? It's hard to say. But the left and President Biden are seeking — by hook or by crook — to overturn state laws to allow access to abortion with federal funds.
All of this is based on the myth that women need abortion to be equal to men. But men and women, although equal in value, are different. Sound laws should reflect this fact. And no sensible law includes abortion on demand.
Of course, when abortion is an option for unexpected pregnancies, it becomes the "cheap and easy" method. But how many innovations have we given up because abortion was the easy way out?
>>> After the Supreme Court ruling on abortion, conservatives face an even bigger challenge
Pro-life laws will help us find out because they will change the incentives on many college campuses. Incentives matter. Schools, for their part, could offer more resources to pregnant students. And after Roe, pro-life groups can help colleges get women the help they need during pregnancy and parenthood.
Like the Hyde Amendment, we need to make sure their college funds go to supporting students, not killing babies. Along these lines, members of Congress introduced the College Campus Life Protection Act (2021). The bill would block federal funds from going to colleges whose health clinics offered abortion access. This money could instead be used to support mothers and families. Rather than asking pregnant women to bear the burden of additional medical bills and a higher cost of living, anti-discrimination measures could ensure that Title IX helps them.
In the meantime, conservatives should call out the despicable efforts of the left to smuggle abortion into Title IX. This won't be the only approach they'll try. Expect such trickery as long as the pro-abortion party occupies the White House and both houses of Congress.