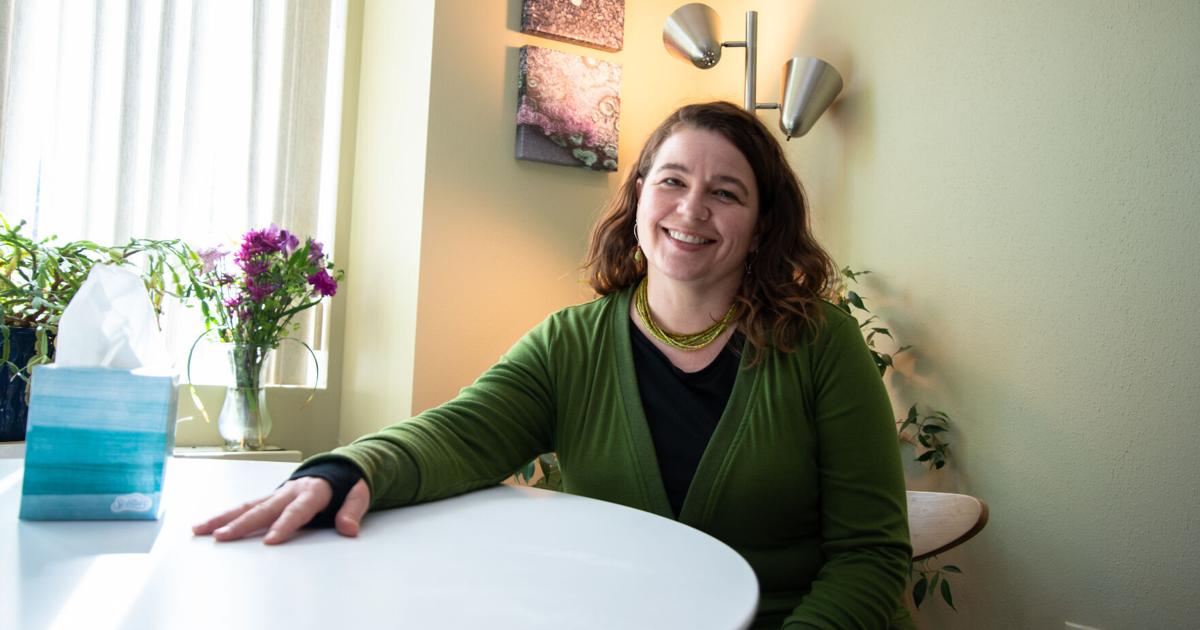 UM Seeks New SARC Director, Current Director Accepts Position at YWCA | New
[ad_1]
The University of Montana began looking for a future director of the Student Advocacy Resource Center on Friday, October 21 after its current director, Jen Euell, accepted a leadership position at YWCA Missoula.
Euell has served as SARC's director since 2020. Euell was in charge of managing SARC's internal projects and processes — a sometimes complicated position given the sensitive material she is responsible for, she said.
SARC provides free legal, medical, and counseling advice to UM students who experience sexual or violent assault, harassment, harassment, and identity-based harm.
"This is one of the most critical services on campus," UM spokesman Dave Kuntz said.
Euell planned to stay at SARC for a few more years, but when longtime YWCA Missoula executive director Cindy Weese stepped down this summer, Euell said she saw an opportunity to help an important service in Missoula.
"YWCA embodies a lot of what I've wanted to do with my career," Euell said. "And when [Weese] recommended that I apply, it was a chance I didn't think I could give up.
Euell applied for the position of YWCA executive director in late spring and received an official offer in late September. That's when she called on UM to begin planning for a replacement for the position of director of SARC.
Associate Vice Provost for Student Success Brian Reed will lead the search for candidates, and applications are expected to be open for approximately three additional weeks. After the application closes, the top candidates will be interviewed and Vice Provost for Campus Life Leslie Webb will make the final decision, Kuntz said.
The University is working as quickly as possible to fill the position, Kuntz said, but schedules may not line up. Euell said she will complete the fall semester at SARC before starting her new position at the YWCA. She expects UM to find a replacement before she leaves, Euell said, but the winter break will buy SARC time.
Regardless of when the transition happens, Euell said she plans to help her successor. She said she was already preparing a cheat sheet for the new recruit with resources to reference around Missoula and campus.
Euell expects the biggest challenges for new leaders to be understanding how the campus and SARC work. The search committee seeks candidates internally, locally and nationally, so Euell's replacement may not be familiar with Missoula organizations and culture, she said.
"When people come to a new workplace, I think it's important to know how the system works before you start making big changes," Euell said.
That's part of why she wants to coach the new recruit; SARC is an extremely important resource, and it would be easy for some projects to slip through the cracks if the process isn't smooth, Euell said.
While Euell is excited to start her new job, she said she was enjoying her time at UM. Between her undergraduate degree in social work and her master's degree at UM, she worked at SARC as a project coordinator for two years. When Euell returned to SARC as director, she noticed a difference in culture, she said.
"People liked it more," Euell said.
During her tenure as director, Euell said one of her goals was to expand the professional capacity of SARC. Euell wrote a violence prevention program grant application in 2020 and reviewed it in early 2022. The grant was recently awarded to UM at $300,000. Euell learned the news just days after accepting the YWCA position. This made leaving UM much more difficult, Euell said.
Euell expects to work with UM in the future in her capacity as the new executive director of the YWCA and is excited to see how SARC is developing, she said. Kuntz said she will be missed.
"Under Jen's leadership, this office has transformed," Kuntz said. "Jen's legacy is that she really took SARC to a new level."
[ad_2]
Source link