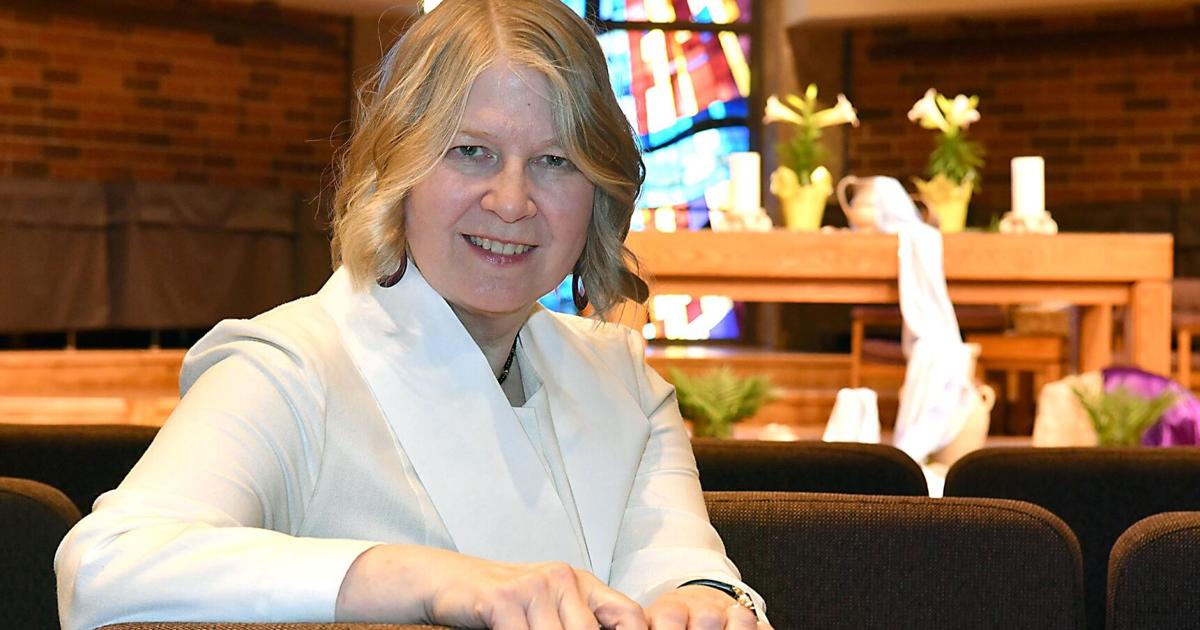 UMC congregations in the region prepare to live beyond division | Local News
When The United Methodist Church adopted the slogan "open hearts, open minds, open doors" at the turn of the 21st century, denominational leaders had no intention of showing congregations at the door.
Nevertheless, an unhealed wound marring the global unity of the denomination has precipitated the previously unthinkable: effective May 1, the worldwide Methodist Church will be formed.
Organized by conservative Methodists resentful of more liberal congregations' disregard for the UMC's ban on same-sex marriage and the ordination of openly gay clergy, the GMC will offer a potential alternative to Methodists, including those currently part of the Minnesota Conference of the UMC.
But will local congregations join?
According to the UMC Southern Prairie District Superintendent of Minnesota. Fred Vanderwerf, it's unlikely at the moment.
"Of the 70 churches in my jurisdiction, no church has specifically approached me about disaffiliation," said Vanderwerf, whose area of ​​oversight extends across the southwest quadrant of the state.
"That doesn't mean they don't discuss it. We know of a few UMC churches in Minnesota that have declared their intention to leave. We respect that and want to bless them on their new path.
One of the sticking points is that the UMC General Conference where these issues were to be addressed was scheduled for 2020. The General Conference was recently postponed to 2024 in part due to a backlog of requests visa requirements – a problem because half of the nearly 13 million members worldwide are residents of overseas countries.
Not wanting to wait for further denomination-wide discussions, establishing the GMC is the path that some conservative UMC congregations have chosen.
"We're not surprised the GMC is forming," Vanderwerf said. "What caught the church off guard was how quickly this happened."
Vanderwerf is clear that the issues have been addressed within the UMC's Minnesota Conference, with a significant majority on the same page.
"At our annual Minnesota laity and clergy gathering in 2019, we adopted by an 85 percent margin a vision of who we want to be and where we want to go," Vanderwerf said.
"We live in this vision and anticipate that the majority of churches in Minnesota, including the three in Mankato and others in the Southern Prairie District, will continue to be part of The Continuing United Methodist Church and continue this journey with we. "
A statement regarding LGBTQIA+ inclusion on the Minnesota UMC website (minnesotaumc.org) makes this view unmistakable.
Beginning with "We believe that the grace of God is available to all, and we will strive to be generously generous in matters of inclusion," the statement affirms the gifts of LGBTQIA+ clergy, indicates that the Church values ​​diversity in the clergy leadership and explicitly states, "We understand and respect that United Methodist clergy in Minnesota…have differing views on hosting wedding ceremonies for LGBTQIA+ couples…Clergy has always been able to refuse to officiate at marriages for a number of reasons, and clergy may continue to exercise this discretion.
For congregations considering a move to GMC, Vanderwerf advises patience. For a pastor to join the GMC, he must surrender his UMC credentials and hope that the GMC will accept them instead.
Therefore, there are a few risks involved, as well as whether a congregation would be allowed to purchase their building from UMC.
"The Minnesota Annual Conference is working on a process for churches wishing to leave so that they can do so while retaining their buildings and also meeting their financial obligations to the conference, such as unfunded pension commitments for clergy. ", said Vanderwerf.
"While there is an exit ramp, it will be the same or better in 2024, so it would be good to spend some time discerning who you are as a congregation rather than rushing into that first exit."
Centenary United Methodist Church, in the heart of downtown Mankato on South Second Street, is certainly not looking to leave UMC.
With 160 years of history in Mankato, Centenary says it "combines acts of social justice with meaningful worship" and has called itself a Reconciliatory Congregation since 2008.
Centenary senior pastor Michelle Hargrave said, "The UMC has not been fully inclusive and has made statements to that effect since 1972.
"In 2008, we opposed that, and we will be fully inclusive, no matter what the denomination says."
Hargrave and his congregation believe their best future lies with the Minnesota Conference of UMC, based on the aforementioned declarations passed in 2019.
"We work on justice issues — including racism, economic differences, and ability — in a variety of ways, and we want UMC to be LGBTQ-friendly as well," Hargrave said.
Centenary strives to be true to the UMC motto "Open Hearts, Open Minds, Open Doors"; the church offers a Holy Grounds community breakfast inside its building six days a week, hosts a social justice theater (productions have included "The Laramie Project," "Shrek," "Godspell," and "It's a Wonderful Life", to name a few) and is involved with the Connections Shelter and the Mankato Pride Festival, among other ongoing engagement projects.
"Centenary tries to live at the best of what we believe is UMC," Hargrave said.
"We want to work for compassion and justice in everything we do, to grow in love for our neighbors, so that seems really clear to us."
Hargrave said she had not performed a gay wedding to date, which was against UMC rules for clergy, but UMC Minnesota has now said she will no longer punish or would no longer expel the clergy for this.
"I've always followed the rules, but I think it's time to say we will too," Hargrave said.
The Centennial Board of Trustees released a statement in March affirming the church's support for the solemnization of LGBTQ weddings and clergy and saying that LGBTQ clergy would be welcome, if appointed.
"We proclaim a full welcome and continue to work towards inclusive justice for all," reads the statement from Centenary.
Yet Vanderwerf believes that issues of human sexuality aren't the only ones the UMC should focus on, and aren't the only cause of the schism that led to the formation of the GMC.
"Many churches are still wondering how to recover from the pandemic," said Vanderwerf, who has seen a marked drop in in-person attendance in his district of 70 churches since 2020, with half now reporting 50 people or fewer. regularly attending on Sundays. worship services.
"How can we become more relevant and reach new people for our congregations? »
In fact, the May Day creation of the GMC could help clear things up, speculates Vanderwerf.
"It could free churches on both sides of the issue to do a better job," he said.
"As our denomination undergoes significant changes, we are committed to loving and caring for one another, wherever our journeys take us."